While stalking someone on social media (i.e. Instagram), you accidentally follow them and they get the notification.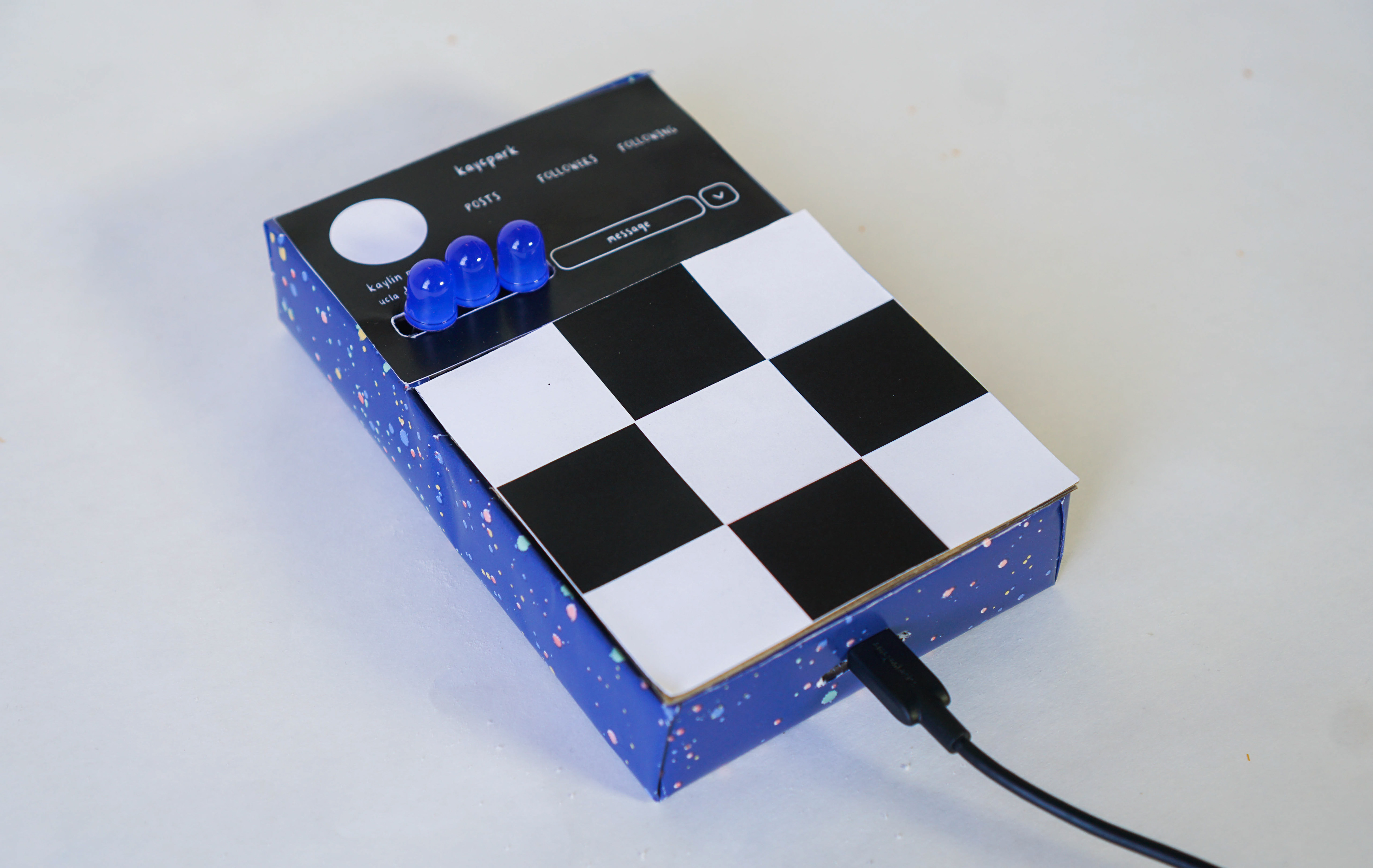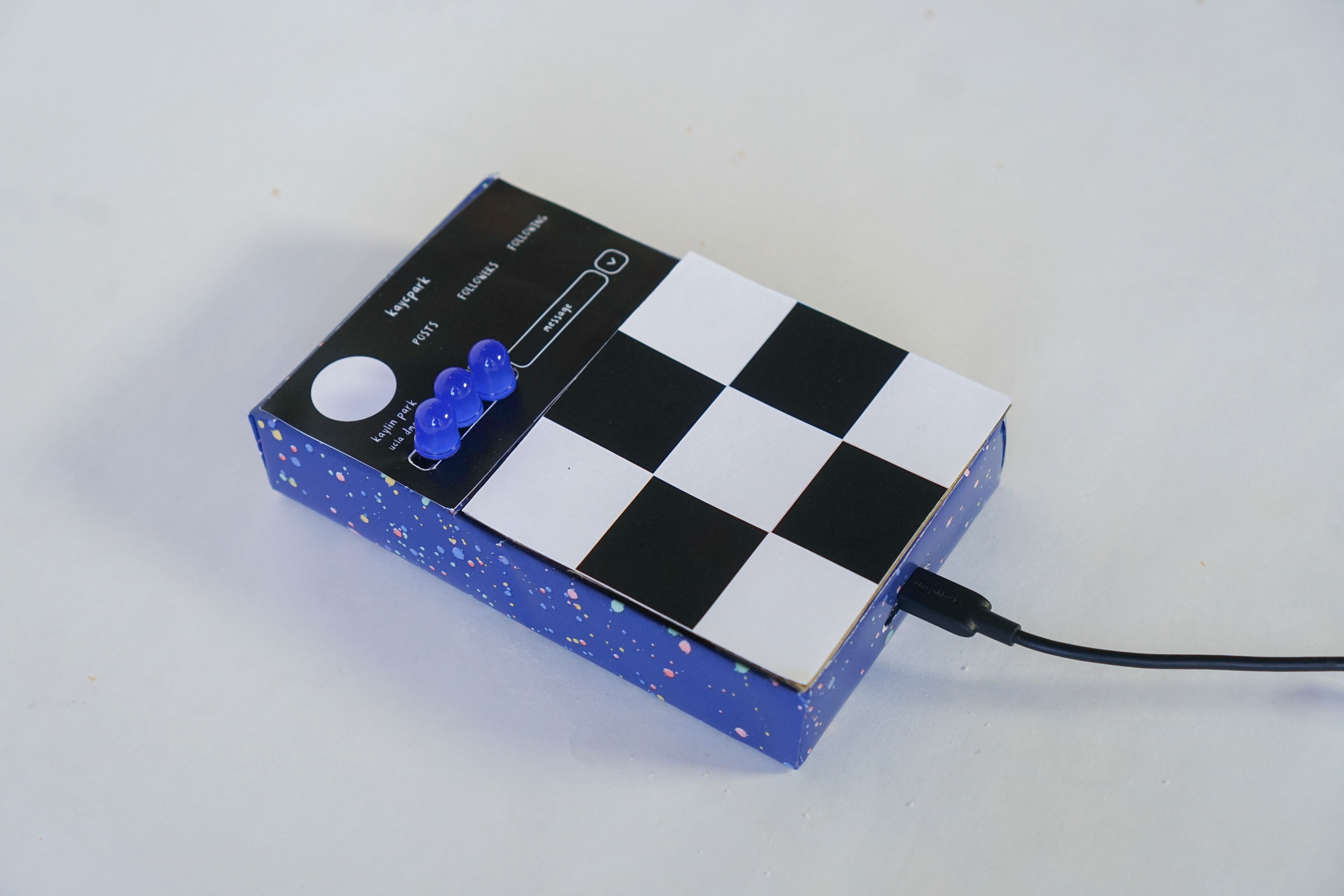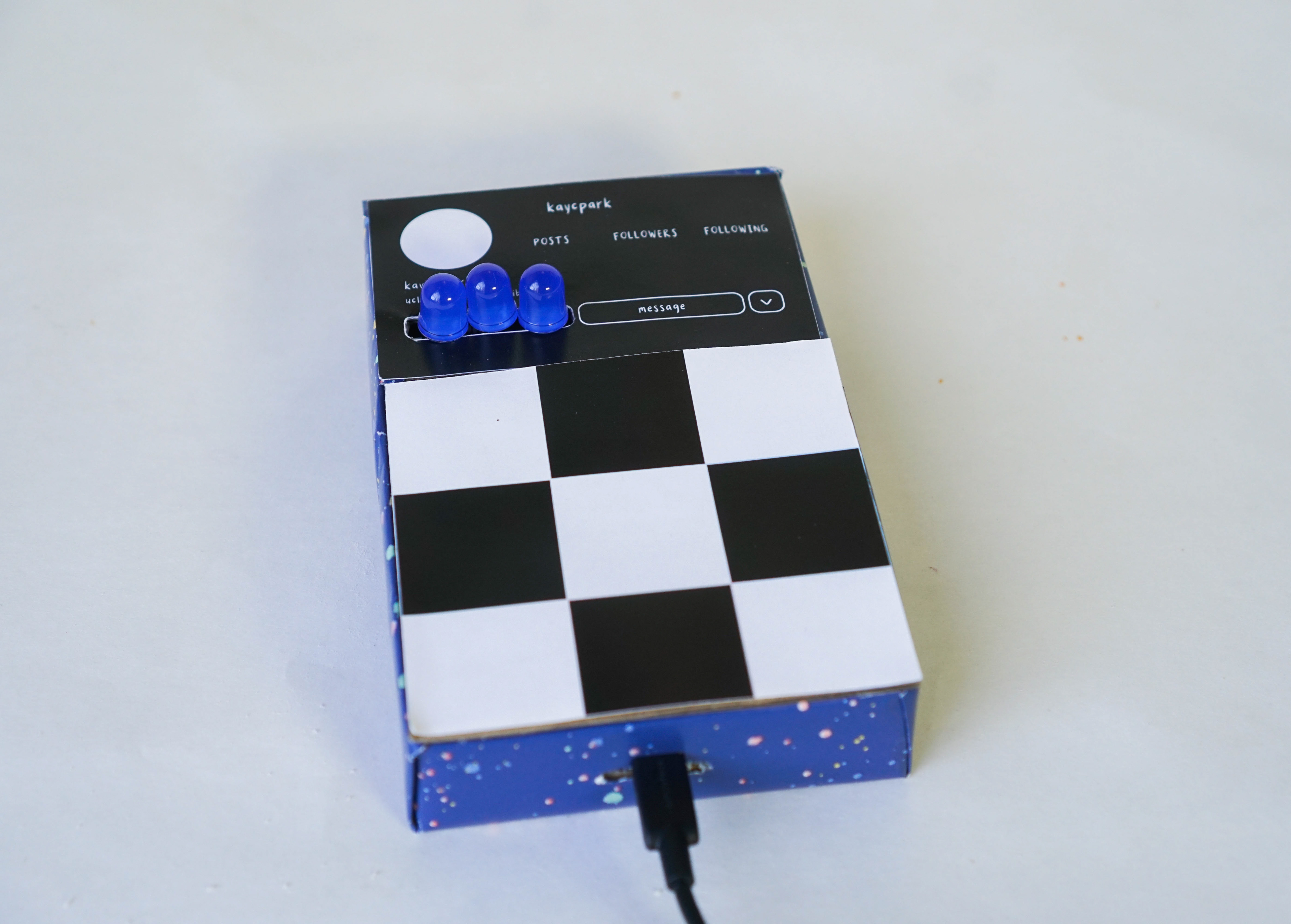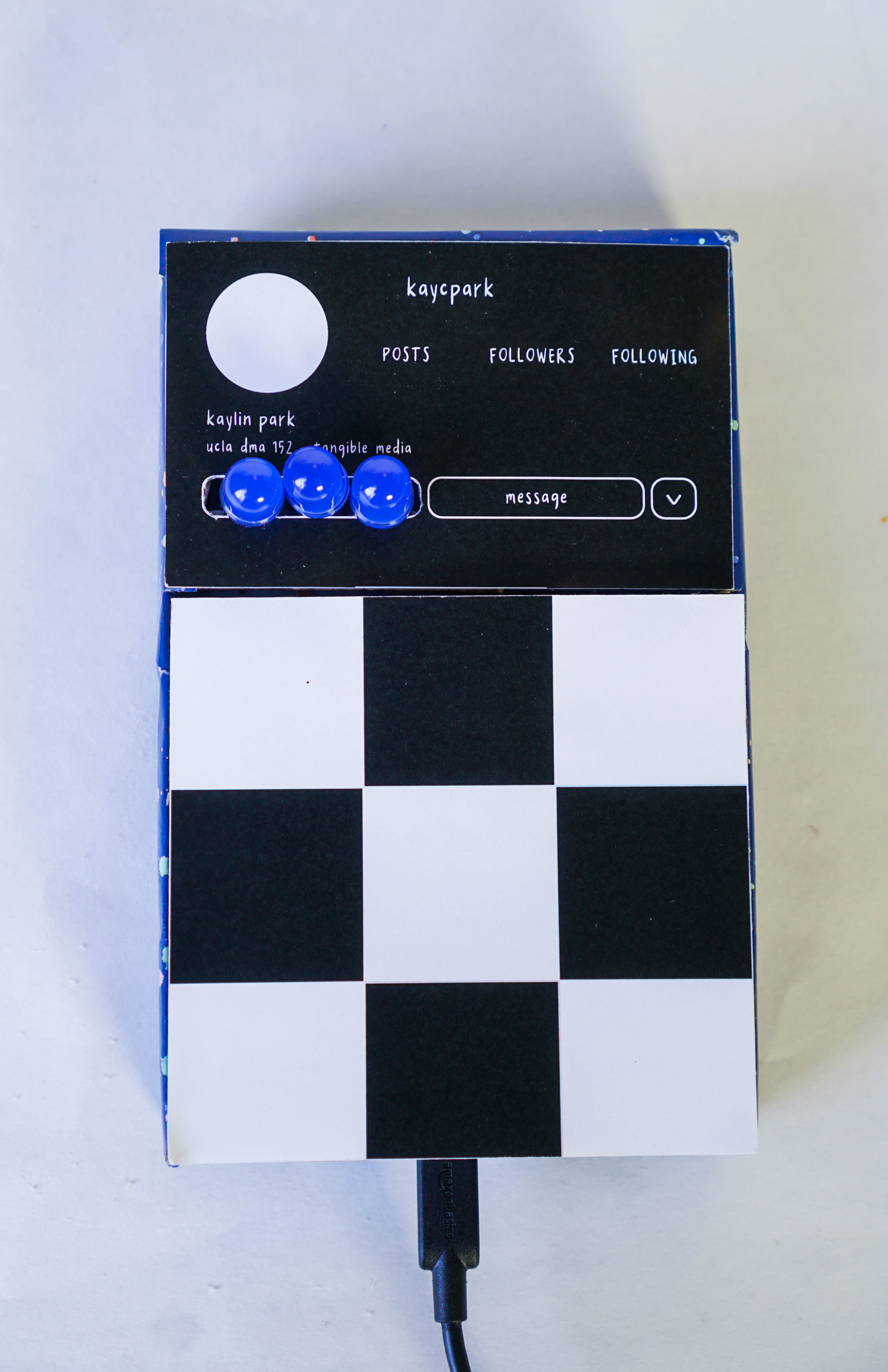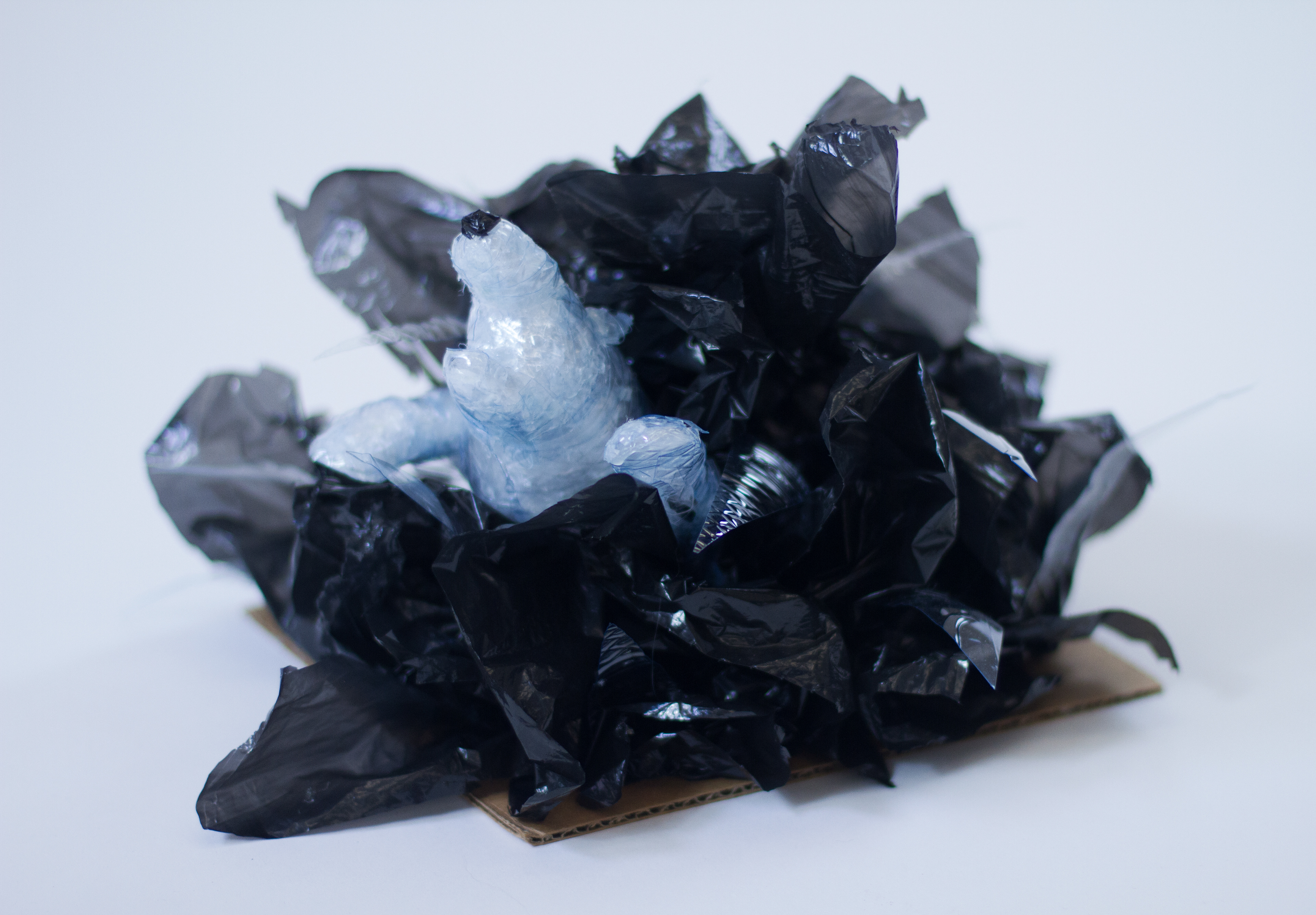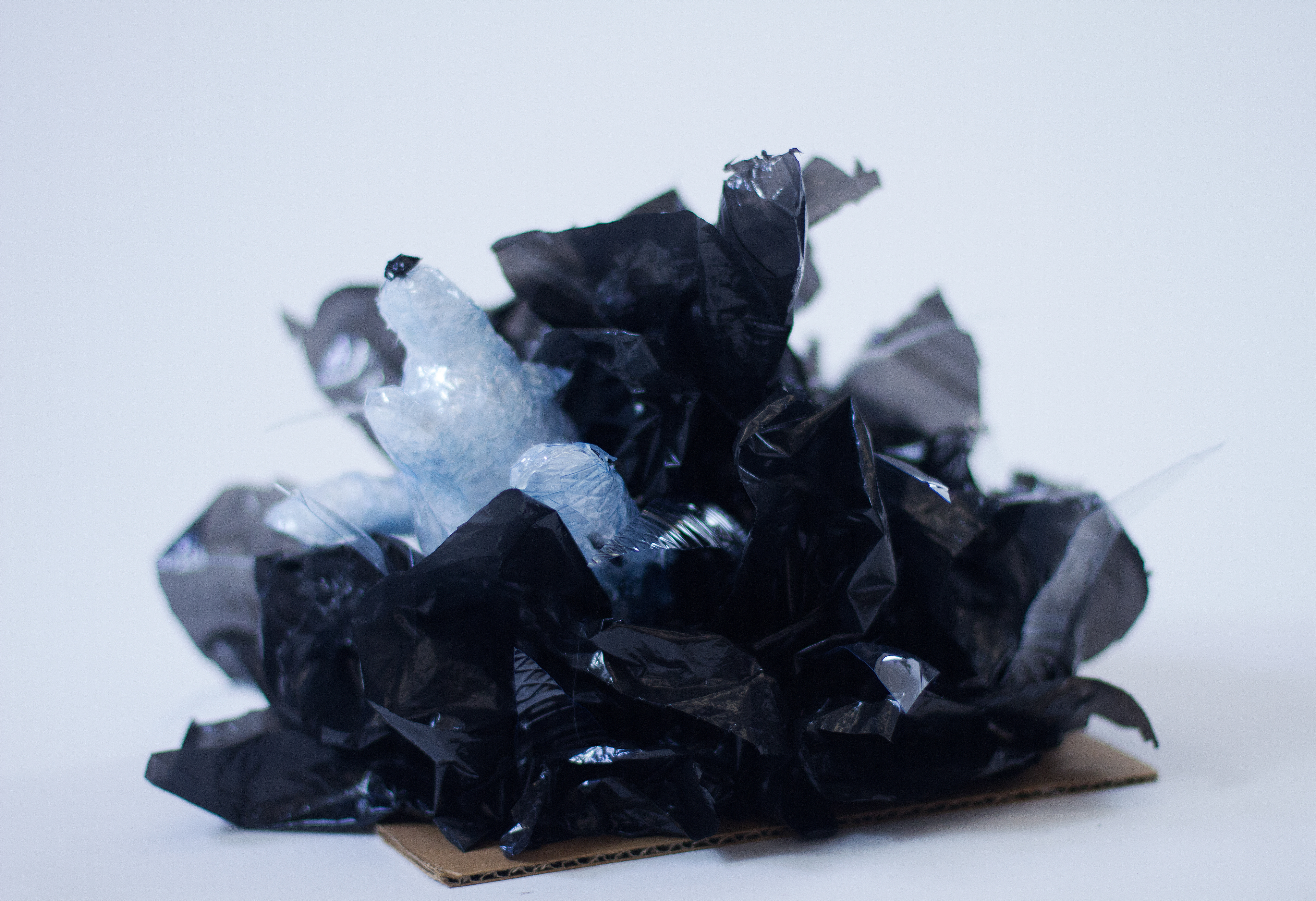 Materials used: plastic (Dasani water bottles, trash bag, plastic wrap), cardboard, glue gun.
Echoed the curvatures of scribbles and waves to help relieve any thoughts.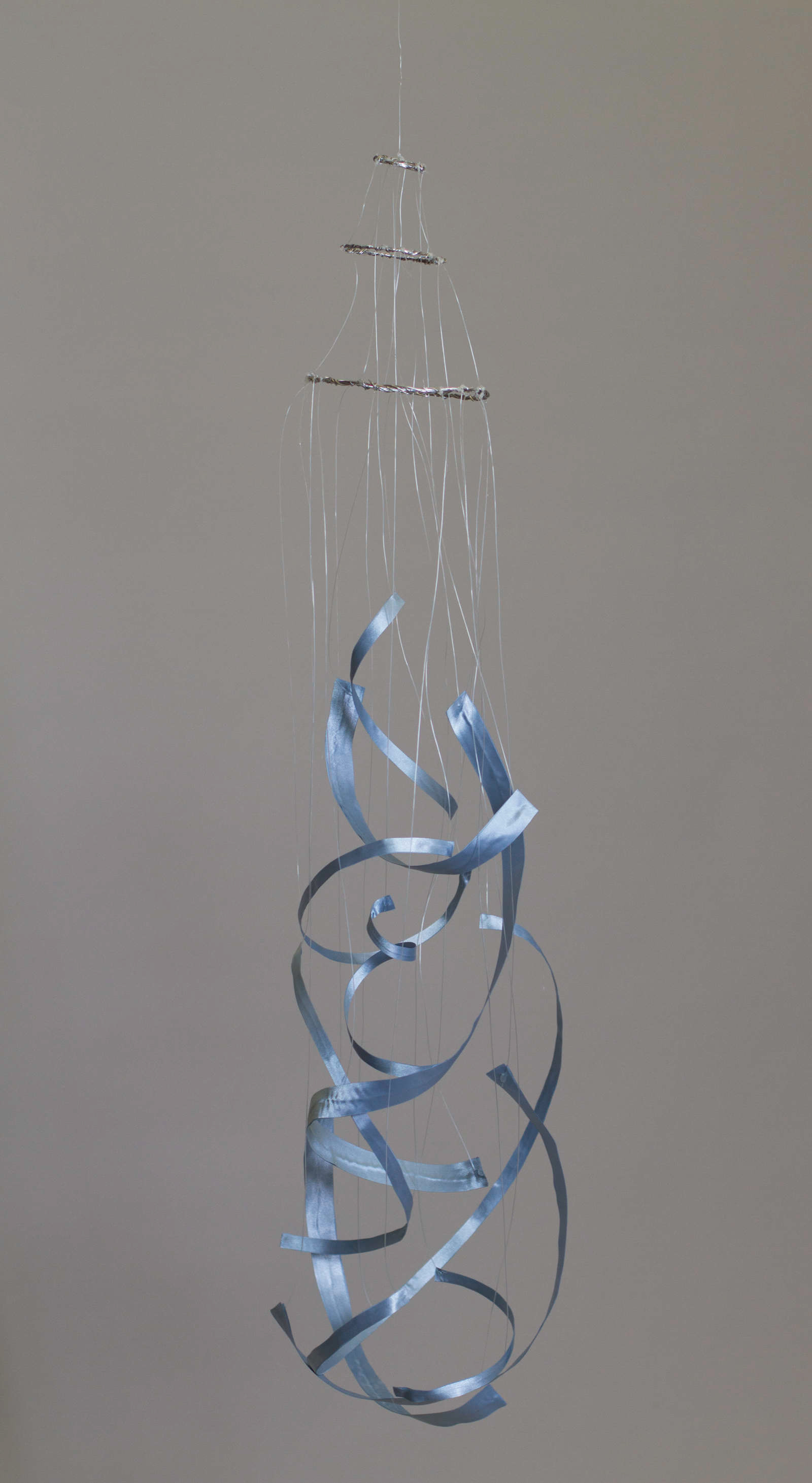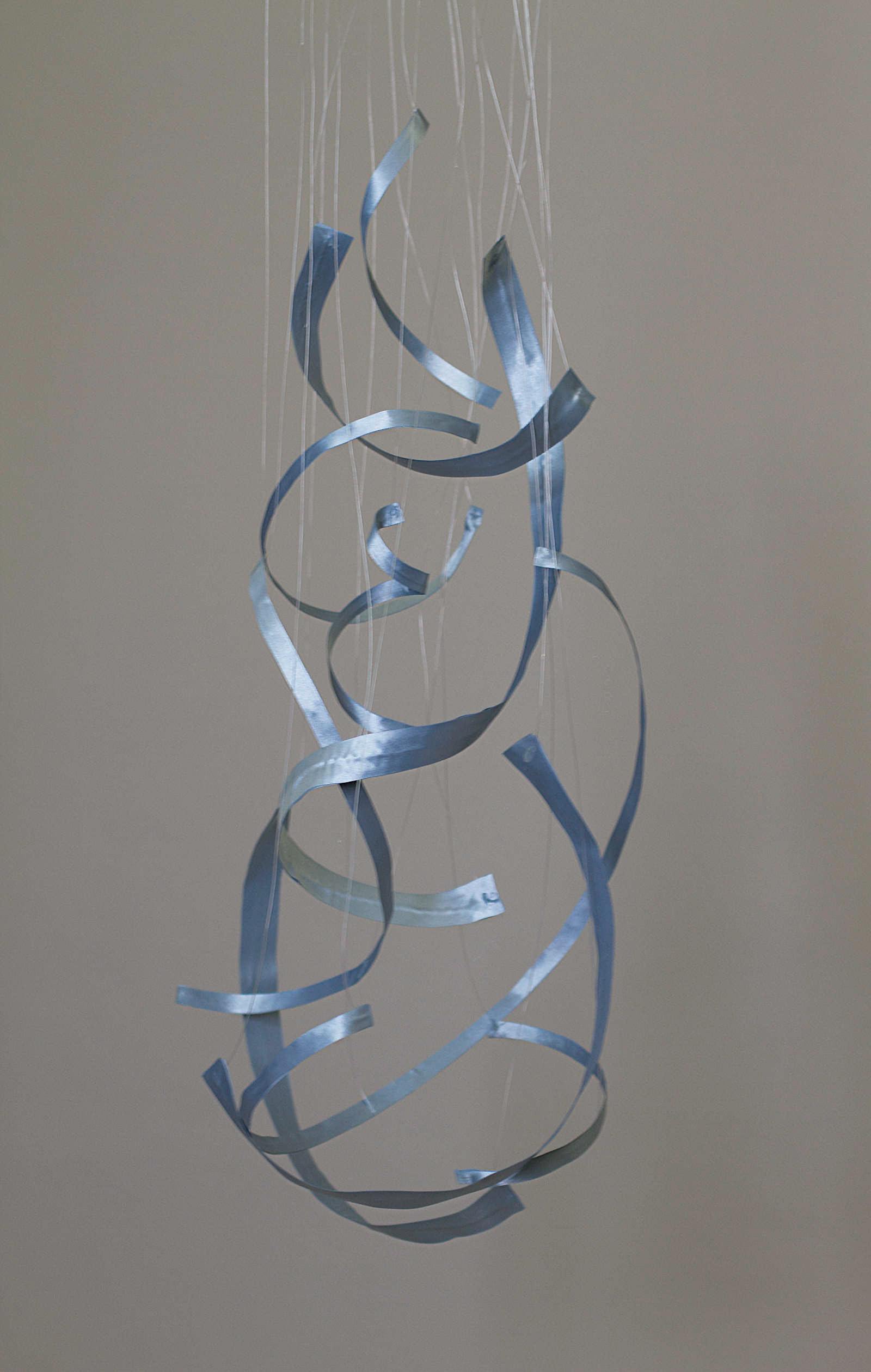 Materials used: wire, fishing line, 100% polyester (metallic satin) fabric using the laser cutter, 
fabric fusion tape, glue gun.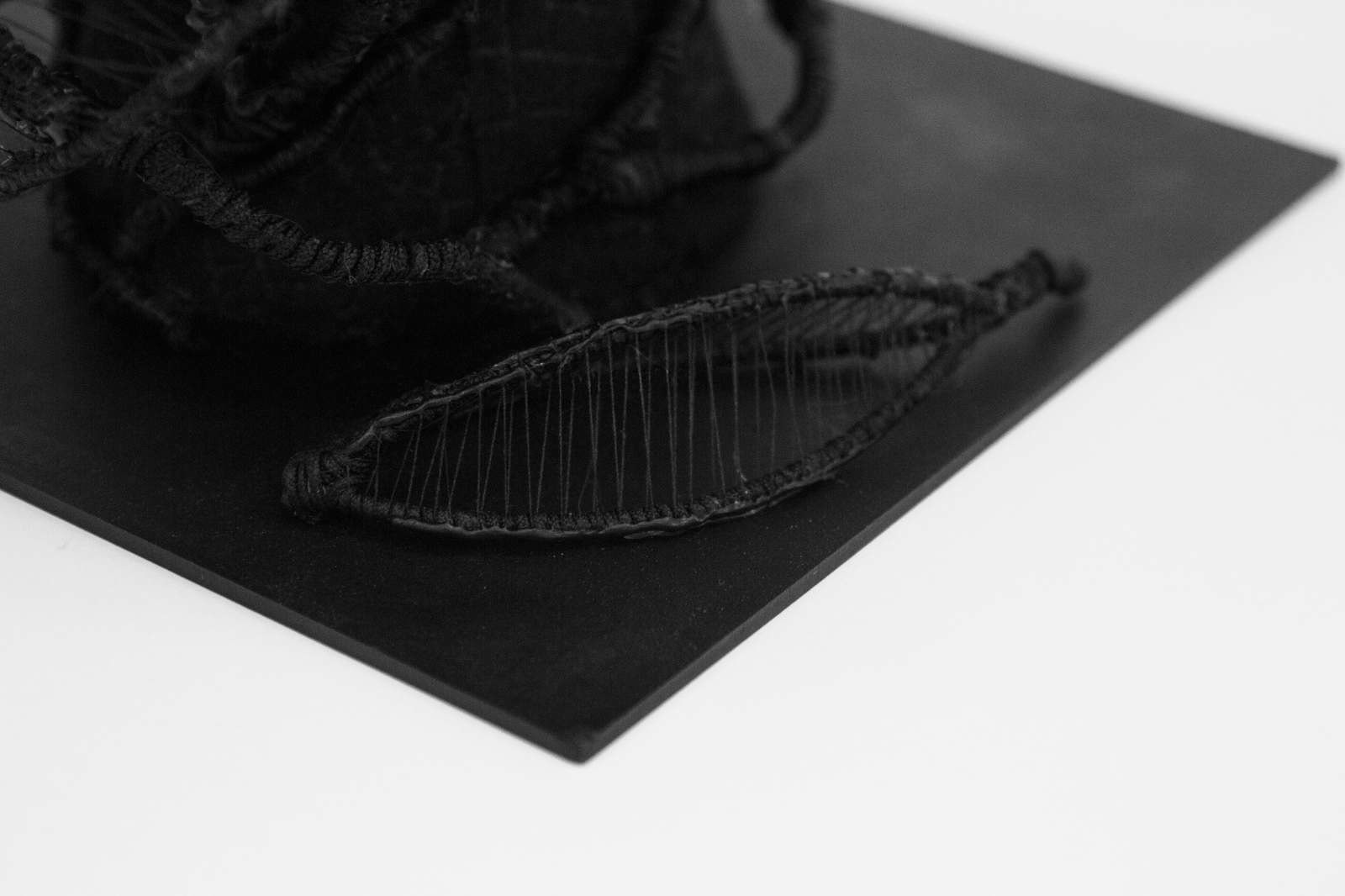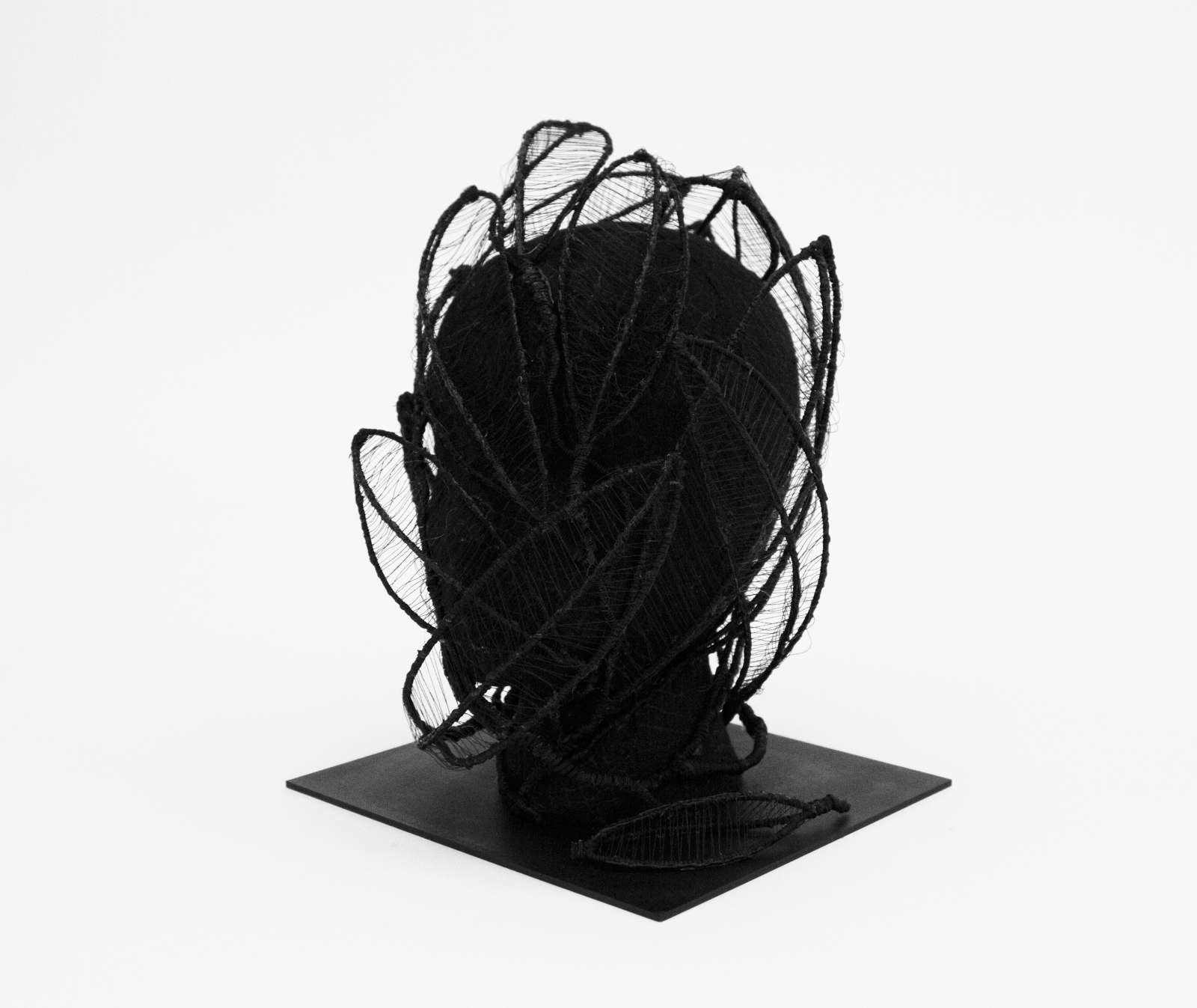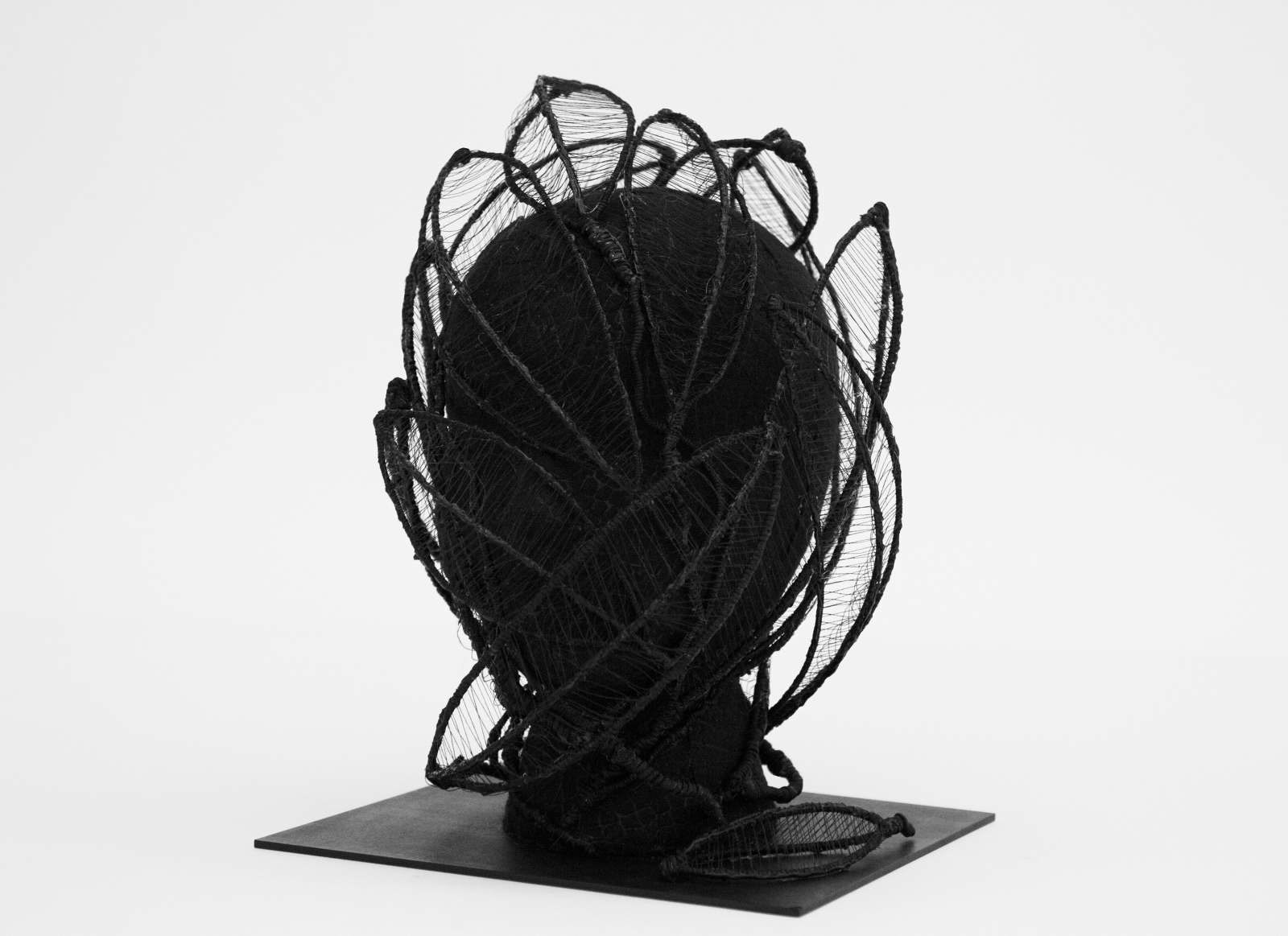 Materials used: styrofoam head, felt, wire, chord, black thread, black acrylic paint, glue gun, MDF wood, black India ink.